Providing the Best Possible
Aegean Oil's comprehensive quality control process ensures that the fuels sold under its brand are at the top of their category.
To ensure the quality of the product delivered, our entire network of 700 gas stations knows that they can receive a surprise, on-site inspection at any time by our mobile quality control laboratory.
Each Aegean Oil gas station is thoroughly checked for the quality of the fuel it sells to the consumer and receives a certificate for the products tested. This certificate is posted in a prominent place in the gas station so that every consumer is aware that the products they buy have been tested.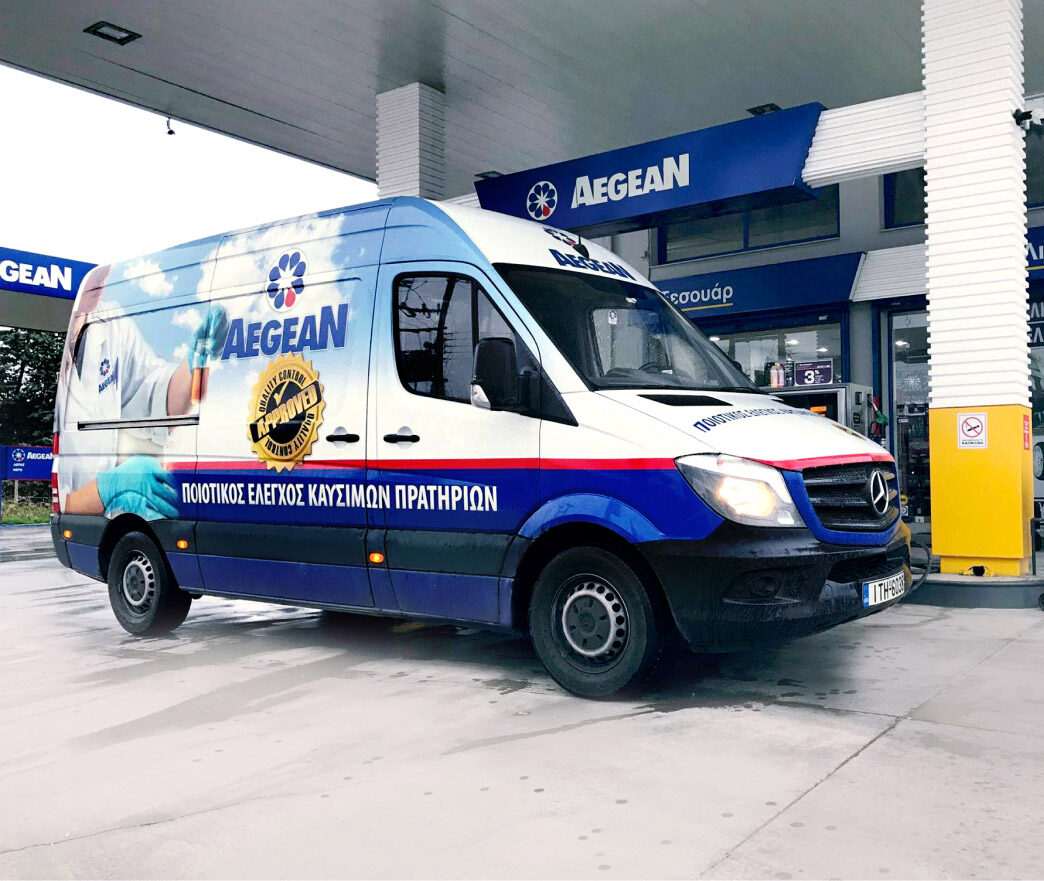 Protection of the Customer
Random checks are carried out to ensure that no fuel adulteration has taken place after transport.
If the samples do not conform to our quality standards, the product is replaced immediately.
An analysis follows to determine the cause.These checks serve to safeguard the company's reputation and, more importantly, the interests of our customers.